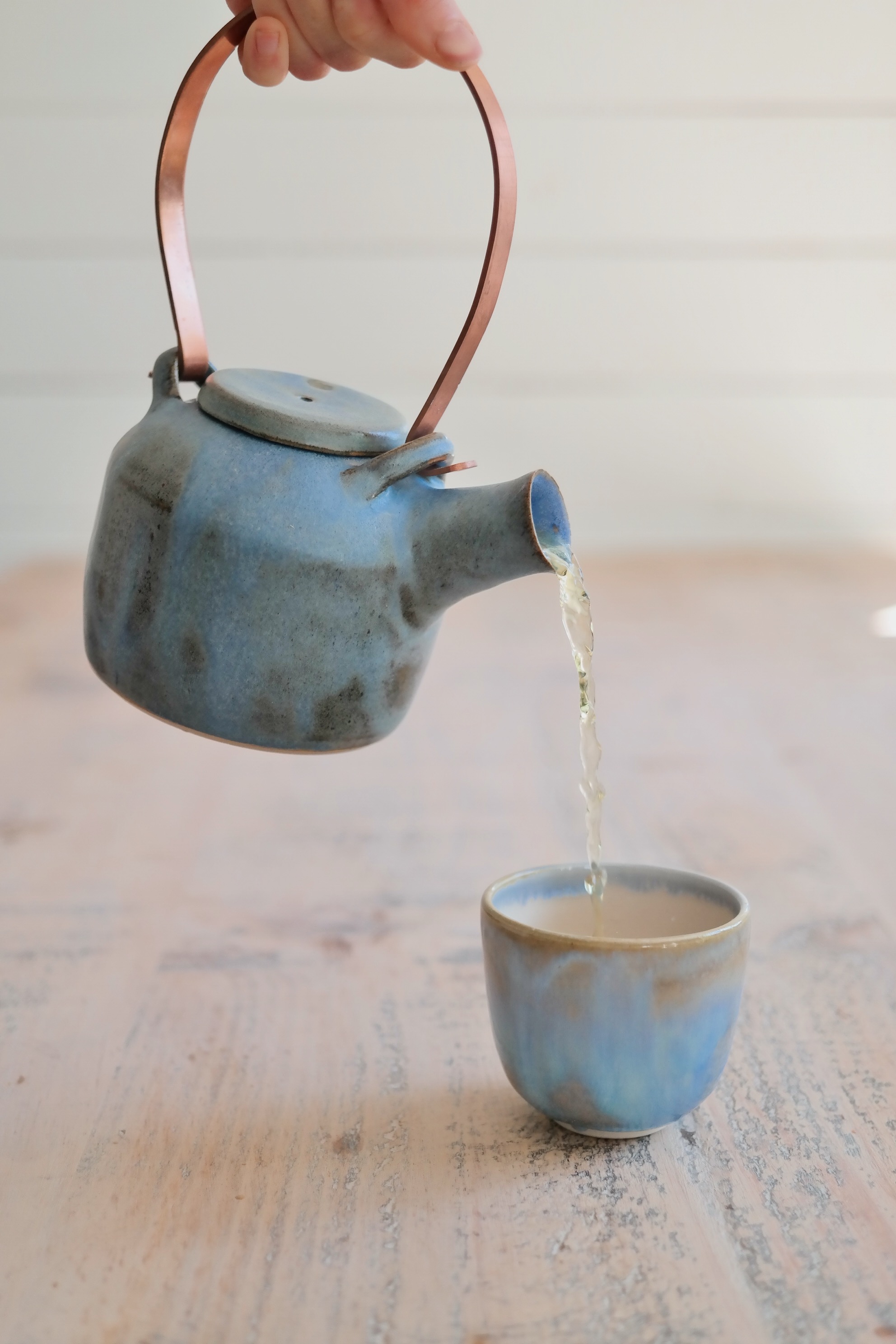 Green Blue Teapot
Green Blue Teapot
Thrown on my potters wheel using textured buff stoneware clay. This teapot is made up of five separate pieces carefully constructed and then left to dry for at least a week. Glazed in a satin frosty blue green glaze on the exterior and a glossy transparent on the interior. Fired to 1222 degrees centigrade. Finished with a handmade copper handle. The handle has a natural patina which will develop further with time adding to its beauty. This teapot is an excellent pourer.
My potter's mark is on the base.
Dimensions: (approx)
Holds approx: 470ml litre of liquid, 2 - 3 cups
Height: 11cm (without handle), 23cm with handle
Length from back to tip pf spout: 16cm
Made using lead free, dinnerware safe glazes.
Hand wash.